2017
The Organization for Economic Co-operation and Development (OECD) Centre for Educational Research and Innovation (CERI) recognizes Galileo Educational Network for Innovative Pedagogies for Powerful Learning – Networks
2009
Foothills School Division, Galileo Educational Network, Okotoks Archives and Museum and The Museum of the Highwood were recognized as the 2009 winners in the Special Settings category by the Calgary Educational Partnership Foundation.
2006
First Place 2006 SIGTel Online Learning Award for The Calgary Stampede and Treaty 7 First Nations: A Historical Perspective. SIGTel is a Special Interest Group – Telelearning of the International Society for Technology in Education (ISTE).
2007
Calgary – The Calgary Stampede honoured four individuals and one organization at the third annual Western Legacy Awards earlier today. The Western Legacy Awards were established to recognize those who demonstrate commitment to western values and support for western heritage.
The following awards were presented:
Sustained Contribution- Jack Toth and Bill Collins. Toth was recognized for his commitment to disadvantaged youth and Collins for his ongoing support for the equine industry.
Innovation – The Galileo Educational Network. The Galileo Educational Network was recognized for inspiring students to discover Alberta's landscape and make it their own.
Youth – Christian and Chantika Hazell. Christian and Chantika were recognized for their passionate
commitment to their Métis roots.
"We were very excited about the caliber of nominations that we received this year," says Bonnie Laycock, Western Legacy Awards chair. "It is an honour to recognize those who have contributed so greatly to our community."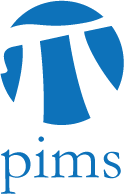 The Pacific Institute for the Mathematical Sciences is awarding the 2007 PIMS Education Prize to Dr. Sharon Friesen. The PIMS Education Prize will be presented to Sharon at a special luncheon June 8th, at PIMS-UBC in Vancouver, BC.
The PIMS education prize is awarded to a member of the PIMS community who has made a significant contribution to education in the mathematical sciences. This prize is intended to recognize individuals from the PIMS universities or other educational institutions in Alberta and British Columbia, who have played a major role in encouraging activities which have enhanced public awareness and appreciation of mathematics, as well as fostering communication among various groups and organizations concerned with mathematical training at all levels.
2006
First Place 2006 SIGTel Online Learning Award for The Calgary Stampede and Treaty 7 First Nations: A Historical Perspective. SEGTel is the Special Interest Group for Telelearning (SIGTel), a Special Interest Group of the International Society for Technology in Education (ISTE).
Garfield Weston Awards for Excellence in Education (The Fraser Institute)
Honourable Mention presented to Glenbrook Elementary in the category of Improvements in Academics.
2005
AERA – American Education Research Association – Curriculum Book of the Year for "Back to the Basics of Teaching and Learning: Re-thinking the World Together"
2004
Canadian e-content – named as Best Educational Solution by Canadian e-Content Institute
Education World A+ for the Wonders of Mathematics web site.
2003
MERLOT – peer reviewed web award
2000
Alberta Teacher's Association Research Award
Conference Board of Canada Education Business Partnerships Award for Information and Communication Technology Integration
1998
Prime Minster's Awards for Teaching Excellence
Our Roots
The Galileo Educational Network Association works in collaboration with universities and K-12 educators and their students to create this nationwide project – Our Roots; Canada's Local Histories Online. This project involves students creating historical online resources designed for others. Using inquiry-based learning, educators use Our Roots digital resources effectively and imaginatively to create engaging and authentic tasks for students.
The projects, which are at varying stages of completion include:
Riverrun: Evolution or Genocide?